With the imagination of local floral artist Pamakane of Ocean Dreamer, each of the nine leis below were designed using handpicked fresh flowers and plants from Maui's beautiful diverse scenic settings to honor our 'āina.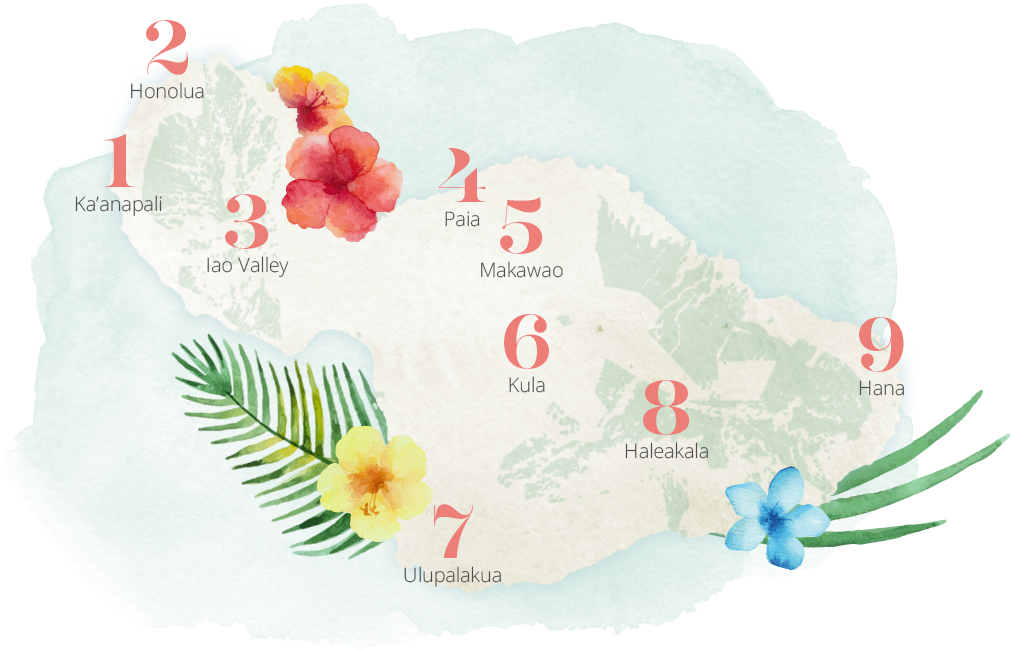 Ka'anapali: A long and colorful history lies just beneath the sun-kissed beaches and tangled foliage.
Honolua: A favorite spot for surf pros and adventure-seekers.
Iao Valley: Once the sacred battlegrounds of King Kamehameha.
Paia: Surrounded by bright beaches, specialty boutiques and a local art scene, Paia is the quintessential surf town.
Makawao: Paniolo heritage (Hawaiian cowboy), art community and wide-open fields make it a unique spot in Maui.
Kula: This quaint town is at the center of culinary resurgence with its abundant farms and local wineries.
Ulupalakua: This historic land preserve is home to wide-open pastures and working farms.
Haleakala: A visit to Maui's highest peak promises an unforgettable experience above the clouds.
Hana: The surreal island oasis is unrivaled by the brilliant hues and intoxicating fragrance of this tropical floral lei.
Share Your Aloha
Choose your favorite Maui inspired lei from below and Share Your Aloha with someone special. #LeiDayWestinMaui