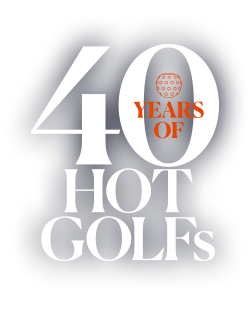 Words Ben Barry | Photography Mark Riccioni
round the same time as the Sex Pistols' first gig 40 years ago, Volkswagen's Golf GTI was shaking up the establishment in a slightly more restrained manner. Both had a predilection for tartan, both now seem to have po-go'd excessively by modern standards, but unlike the Pistols' first gig and the swear-I-was-there fakers, it's far easier to identify those who were working on the Golf GTI during its earliest days.

    It all links back to a small number of senior Volkswagen employees, as confirmed to CAR by former VW public relations guru Anton Konrad at this year's Wörthersee show. According to Konrad, the six original protagonists included Konrad himself, head of r&d Dr Ernst Fiala, engineer Herbert Horntrich, head of testing Dr Friedrich Goes, manager of passenger car development Hermann Hablitzel, and development engineer Alfons Löwenberg.

    'We didn't have orders to do it,' said Konrad, confirming the GTI's skunkworks legend. 'We did it in secret.'

    Löwenberg is arguably the most important figure of all. He'd defected to VW from Opel's motorsport department in the early 1970s, and believed the Golf – then yet to be released – would provide an excellent basis for a rally car. Konrad, too, had a motorsport background, and the pair discussed the irrelevance of mainstream car companies backing generic single-seater racing, such as the Beetle-powered Formula Vee series. Ironically, Konrad was Formula Vee general secretary from 1968. A sporty production car homologated for competition by privateers would be more profitable and more relevant, the two decided.

    Prevailing attitudes and circumstances could have killed the GTI during development. Autobahns were closed on Sundays to save fuel following the oil crisis, and the 50bhp Beetle GSR released in 1973 had already raised eyebrows.

    'At the time, Volkswagen wasn't allowed to build racing cars,' remembers Konrad. 'The [Beetle GSR] caused discussions in parliament. So the GTI had to be quite discreet, but with more power, stiffer suspension and better brakes.'

    Löwenberg sent a memo to a group of senior VW employees, including Fiala, Goes, Konrad and Hablitzel, dated 18 March 1973. In it he suggested the concept of a Sport Golf, and noted the FIA rules for Group 1 competition cars included a 1600cc engine, five-speed transmission and disc brakes.

    While Fiala had reservations, Hablitzel embraced the concept, and quickly set up an unofficial working group, with Löwenberg in charge. Project meetings were held privately at the home of Konrad, who greased the wheels between the r&d team, Horst-Dieter Schwittlinsky in marketing, and, later, board members.

    By 1974 a production Golf had already been modified for Group 1 competition; it provided some early inspiration for the Sport Golf. Soon Lowenberg's first prototype was ready, a noisy little buzz-box with wider tyres, lower suspension and a carb-fed Audi 1.6-litre engine borrowed from the test department and adapted for its new transverse home. Fiala drove it in spring 1975 at the Ehra-Lessien test track, still used today for shaking down WRC Polos. It won him over, and six additional prototypes were commissioned. By May '75 the project was officially green-lighted. Nonetheless, the sales department doubted 5000 could find homes, the minimum for motorsport homologation.

    Production realities began to hit home: Lowenberg wanted to fit the 1.6-litre engine with twin Weber carbs to increase power, but the need to train service technicians to work on them for a limited production run quashed the plan. But fuel injection was being developed in order to squeeze the Audi 80 and Passat through US emissions regs. Fitted to the Golf, einspritzung boosted performance from 100bhp to 110bhp, 57% more than the next most powerful Golf.

    Herbert Schuster honed the chassis set-up. 'He joined from Audi and became the seventh person,' remembers Konrad. 'During testing, we nicknamed him Mr Popo-Meter, or Mr Bottom-Meter, because he used his bottom to feel if the suspension should be softer or tauter!'

    Konrad himself went to Ferdinand Piëch, then in charge of technical development at Audi, and persuaded him to supply 5000 engines; the Audi they were designed for hadn't even been released. The design department provided the finishing touches on a tight budget. Herbert Schafer differentiated the exterior with a red stripe around the grille, black wheelarch extensions over 14in wheels, chunky black pinstripes, and a black surround on the tailgate. The front bib helped to keep the front planted at speeds of up to 113mph.

    Gunhild Liljequist was responsible for the golfball gearknob and tartan trim, fun touches that enliven the otherwise stoic interior. 'I'd been travelling a lot, mainly in Britain,' the 80-year-old recalls when we talk at Wörthersee. 'I was inspired by the model Twiggy, Carnaby Street, Burberry and Harrods, and I was always quite taken by high-quality fabrics with checked patterns. I designed the tartan pattern on the Mk1 GTI's seats based on a kilt with leather buttons I'd bought. The gearknob was a spontaneous idea, but the Wolfsburg engineers fought against it and at first I was ridiculed. It was me against three people, but I insisted on it.'

    A prototype Golf GTI, as it had become known – to differentiate it from the Audi 80 GTE – was displayed at the Frankfurt Motor Show, September 1975, as VW didn't have any other new product. Some thought VW reckless for putting so much power in a small family car, but that was forgotten when the press drove the first production cars 11 months later. 'All the journalists were impressed,' recalls Konrad.

    The 5000-unit target was smashed in a few months, and production increased from 50 to 500 units a day. Right-hand-drive models – previously ruled out – reached the UK in 1979. 'The price had increased by 4000 DM over the next most expensive Golf,' remembers Konrad. 'It was a large amount to cover the small production volumes, but the price didn't come down when the numbers went up!'

    420,000 GTIs were built between 1976 and 1983, creating a whole new market segment. Not bad for a niche road racer. Click for Mk2 life story →
 
VW Golf GTI Mk1
> Engine/ transmission/ bhp/torque 1588cc 8v four-cylinder, 110bhp @ 6100rpm, 103lb ft @ 5000rpm
> 0-60mph 9.1sec
> Mpg 32.5 (75mph)
> Price then/price now £3372/£4k-£15k
> Size/weight 3815/1628/1394mm, 840kg
> Years on sale 1976-1983
> Number made 462,000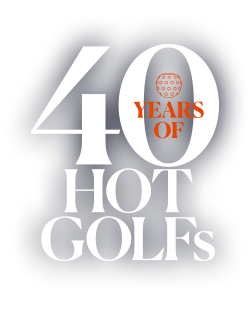 Beetle: the difficult second album

1969

VW's desperate search for a Beetle replacement sires the Alfasud-esque EA276 prototype (below), complete with air-cooled flat-four up front, commissioned by boss Kurt Lotz. A key evolutionary step, though ugly spud shape makes you grateful Giugiaro got involved.





Sporty, ja?

1973

The Golf's not yet on sale but the desire to build a hot one already burns. Development engineer and former Opel motorsport man Alfons Löwenberg is convinced of the Golf's potential in rallying. PR director Anton Konrad (below) agrees. Cue a fruity prototype.





Let there be Golf

1974

Golf is born after years of wrangling and another rival, EA266 (below left), developed by Porsche and with its engine out back – change the record chaps. Transverse front-engined layout with front-wheel drive and liquid-cooling is chalk to Beetle's cheese, as are wedgy Giugiaro lines.





The start of something big

1975

GTI prototype unveiled at Frankfurt. Strong Golf sales 'must surely be enhanced by a sporting GTI version with all-black interior, fancy footwear, sundry stripes and swages and the Audi 80GT's engine' says CAR.





Mk1 GTI unleashed

1976

With its fuel-injected 1.6-litre uprated to 110bhp, 20mm lowered and stiffened suspension and near 30% price hike, the Mk1 is a revolution. CAR is impressed and reckons the GTI presages VW throwing off its 'boring hue of ultra-conservatism'.





Everything going right

1979

British GTI sales soar to 1573, with the advent of right-hand drive. CAR tests the GTI against the Chrysler Sunbeam Ti and Renault Gordini, squeezes out a 9.5sec 0-60mph time, and hails the VW for being 'so thoroughly competent, modern in design and so fast'.





Bored and stroked

1982

After pussyfooting around with detail changes (dash, bumpers, rear lights, five-speed 'box) VW's engineers stretch the engine to 1781cc, yielding a couple more horsepower and greater tractability. New ratios boost fuel economy, visible on the – woah there future boy! – digital trip computer.





America gets a GTI

1983

Motor Trend admonishes VW America for a lack of enthusiast product – the lame S version of the Rabbit (as the Golf was named) didn't count. So VW extends 1715cc engine to a coincidental 1781cc, slides in a five-speed 'box and fits sports suspension. Rabbit GTI debuts in '83, as the rest of the world – there's a world beyond America? – gets the punchier Mk2.





Mk2: grown-up and tartan-free

1983

Mk2 arrives with carried-over 1.8-litre, disc brakes all-round (phew), understated looks and no tartan seats. CAR responds by having the Fiat Strada Abarth slaughter the sacred cow, but calls the GTI an 'excellent, fast, well-built all-rounder'.





British Formula 3 winner

1984

Engines based on the GTI's 1.8 four (but taken out to 2 litres) dominate British Formula 3, winning the title in '84, '85, '86, '87 and '89.





More valves, please

1985

With hot hatch power figures spiraling like FIFA expenses, Wolfsburg responds – not with turbocharging, despite tests – but with a four-valve head for the 1.8.





Blow me

1988

Forced induction arrives on the G60, so named after the 60mm-wide G-shaped spirals with which it squeezes virgin atmosphere. Various supercharged models emerge, culminating in the G60 Limited: 16 valves, 210bhp and 4wd.





75,000th UK GTI sold...

1989

...but Beastie Boys fans crowbar the VW badge from around 63,216 of them. GTI's by now visible-from-space halo means UK importer enjoys considerable success dressing up basic Golfs with GTI-a-like quad-light grilles.





Mk3 bellyflops in

1991

A growth spurt, upmarket feel and safety kit bloats the Golf by 116kg, emasculating the now 2.0-litre 8v GTI with 115 horses. VW's favoured son is the 174bhp VR6, with six-cylinders wedged in the nose: The 'sweet, poised, paragon of quality' GTI trails in third to the Fiat Tipo and Sunny GTI in CAR's test…





Late-running 16-valver

1992

16v Mk3 GTI finally emerges, with 150bhp 2.0-litre engine, standard traction control and 7.7sec 0-60mph acceleration. CAR welcomes it with the coverline 'Golf loses its balls'.





To WRC or not?

1992

Two prototype rally cars are built, based on the Mk3, with a view to challenging for glory in the then big-news World Rally Championship, won that year by Toyota's Carlos Sainz (below). Indecision is rife - 16 valves or 20? Turbo or supercharger? - but swiftly ended by recession in Europe.





GTI goes platinum

1996

Anniversary GTI marks 20 years of sales with detailing redder than Jeremy Corbyn's politics: brake calipers, bumper, steering wheel and Recaros all get a brush with the lipstick. Golf-ball gearknob makes a comeback, and soon wishes it hadn't bothered.





Double GTI, half pints

1997

VW in Britain sticks GTI on a 125bhp 1.8 badged Highline overseas: it's slower than the 110bhp GT TDI… 150bhp 1.8 is the first turbo GTI. As the Mk4 GTI bows out, VW chief Bernd Pischetsrieder (left) tells CAR: 'The GTI is a glorious example of marketing-inspired failure. We had an icon yet we managed to kill it. Too slow, too average...'





Enter the R

2002

R32 Mk4 aims to make amends for the tepid '90s: Audi TT steering and optional DSG dual-clutch transmission, the Touareg's V6, 4Motion four-wheel drive, a sports exhaust and Konig sports seats. The result is explosive.





Rebirth of GTI

2004

As reboots go, the Mk5 GTI is up there with The Force Awakens. The turbocharged 2.0-litre fizzes out 197bhp and 207lb ft, 0-62mph disappears in 7.2sec. Ride and refinement is pure GTI (ie. civilised), but the sportiness is well and truly back – along with the tartan seats.





When Bentley meets Max Power

2007

VW unleashes the maddest ever hot Golf, encasing Bentley's 12-cylinder engine in a carbonfibre tomb behind the front seats. Frying the rear tyres with 641bhp, the W12-650 concept, from 2007's Wörthersee show, supposedly cracks 0-62mph in 3.7sec and tops out at 202mph.





The same but different

2009

Stopgap sixth-generation Golf spawns a GTI with several novelties: the first pneumatically controlled dampers with sport and comfort poles, and the XDS traction-boosting system braking wheels to put the power down more cleanly.





Third R, four cylinders

2009

Although the Mk5 R32 kept the six-pot Golf alive, the third-gen R brings down the curtain with its 266bhp turbocharged four. At 5.7sec to 60mph, claimed to be the fastest accelerating VW ever.





Mk7 - Bang up to date

2013

MQB platform cuts 44kg from the GTI's kerb weight. The big news is the optional Performance Pack, with 217bhp, stronger brakes and an electronic diff. 'Easy to drive, astonishingly quick and totally benign,' we say. Sounds familiar…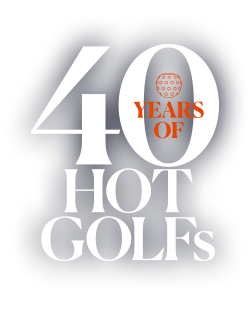 Words Ben Barry | Photography Alex Tapley
Oh come all ye faithful
The star of the vast annual VW clan gathering on
Lake Wörthersee in Austria? The Golf GTI of course
othing captures the Golf GTI's deep-seated devotion, its two-million-and-counting longevity, quite like Wörthersee. Named after the lake that dwarfs the small Austrian town of Reifnitz, the Wörthersee Treffen (or meeting) will today host the unveiling of the GTI Clubsport S, the most extreme GTI yet. This exclusive special edition, of which only 400 units will be made, has its rear seats deleted and and a Golf R-beating 306bhp. It's just set a 7min 49.21sec Nürburgring time, a record for a front-wheel-drive production car.

    Performance like that could justify an unveiling under the bright lights of the Geneva motor show, at Paris or Detroit, but it's happening at Wörthersee. It's an event where interior designer Gunhild Liljequist and former PR chief Anton Konrad, comrades who helped create the first Golf GTI, can swap stories with Michael Schefbuch, the man who designed the Clubsport and identical-looking-but-faster Clubsport S. 'The GTI means a lot to me, my dad had a Lhasa green Mk1, and I always thought it was a bit of a sleeper,' Schefbuch confides.

    For 35 years of the Golf GTI's 40-year production run, the festival has helped build the cult of GTI, celebrating all things Volkswagen but mostly all things modified and Golf-GTI-shaped.

    From the beginning the show's dates have coincided with Germany's father's day, which starts on a Thursday and gives German men – fathers or no – an excuse to disappear to the woods and drink heavily into the weekend. Wörthersee's founder, Erwin Neuwirth, is a GTI fan who owned a bar in Reifnitz.
    An estimated 100 visitors attended the 1982 meet, but it had grown to over 1000 by the third year. This year, more than 100,000 visitors are expected to attend over four days. Dubheads the world over know it's a big deal; bigwigs too. Later, we'll watch Volkswagen CEO Herbert Diess ride out on a VW Type 2 pick-up – think air-cooled classic campervan with a load bay instead of beds and a kitchen – to an audience of 20-somethings who care more about an inch or two of extra alloy than any VW's diesel emissions.

    He'll tell the crowd how he couldn't afford a Mk1 or Mk2 when they were new, and how he loves his Mk7 GTI company car so much that he 'barely ever gets chauffeured'; it's unusual to see a CEO connect on such a grassroots level, and impossible to picture ex-boss Ferdinand Piëch doing the same.

    Guests of Volkswagen, we arrive on Wednesday to find Volkswagen's own Mk1 GTI in the car park, keys in the ignition. It even sports the iconic WOB numberplate – denoting Wolfsburg – that's worn by all Volkswagen's test, press and motorsport cars. We spend the next hours of a warm spring evening lapping the lake that's usually the big draw here, windows wound down, soaking up the buzzy engine and rorty exhaust, the dreadful brakes, the unassisted and ponderous but tingly steering, and flicking through the gearbox's short ratios with their knuckly engagement. Cruising through town, we feel like kings, bystanders' heads constantly spinning, convoys of modified Golfs tripping over themselves to let us into gaps in traffic. The vast majority of those drivers weren't even born when the Mk1 production run ended.

    Even at 9am the next day there's a buzz. The show has the feel of an informal event that's sprawled out of control: cars navigate a couple of streets in near gridlock, or hang out in car parks nearby while police and ambulance crews keep a watchful – but discreet – eye; you come expecting a show and find a kind of officially sanctioned Max Power cruise. In among it all, lining pavements or crammed onto unused land, are burger vans, merchandise stalls, tuning-company displays and a spit-and-sawdust bar with lap dancers ready to humiliate the eager.
    VW does have a slick show stand, lending a much-needed focal point near the lake's edge, but the sense is of a major manufacturer having a presence at a gathering, not trying to own it. It's showing immaculate unmodified examples of each GTI generation, even the unloved Mk3 and Mk4, and a couple of modified projects concocted by young employees, while punters' cars cram in nearby. Punters like Matthew Hartle, who's driven the 1000-plus miles from Derby to show his gorgeous H-plate Mk2 GTI.

    Wörthersee had started to embrace other VW Group marques, but this year the focus is back on Volkswagen. Giuseppe Evangelista, a veteran of 11 shows, thinks that's for the good, that it might calm the numbers and reduce the rowdy behaviour that'd been creeping in. The packs of lads necking lager before lunch suggest that may be wishful thinking. Not long after, I'll be blasted by shrapnel when something explodes in a tin can placed nearby by a shirtless, sunburnt inebriate.

Diess says he loves his Mk7 GTI company car so much that he 'barely ever gets chauffeured'
    Volkswagen insiders occasionally appear a touch bemused by the modified cars, Diess hailing the 'passion and time invested', others scrambling such adjectives as 'insane' or 'wild'. And there are some 'insane' examples, but often there's a tongue-in-cheek lightness of touch, like the – rogue – Audi A4 'station wagon' with its wood-like vinyl wrap, or the slammed Golfs that playfully take-off police cars; and more often than not, the serious stuff is seriously impressive. Even the perfectly presented Mk2 with its wide-arch Rieger bodykit has a kind of '90s retro cool, like seeing a metalflake custom van turned out in its '70s pomp.

    The stand-outs are the enduring Euro-style Golfs, a movement that grew in the '90s and majored on less-is-more minimalism. Adherents pick from a template that generally goes: de-badge front grille and add a mono-brow frowning over the headlights; remove clutter from bodywork, often including rear spoilers and wipers but sometimes door locks too; relocate the tailgate numberplate surround to the rear bumper; add wider – but OEM – G60 wheelarch trims, big wheels and lowered suspension.
It's impossible not to be seduced, to want to find a GTI and restore it with a few choice mods
    The latest movement is subtler still, but retains much of the Euro-style purity. immaculate standard bodywork with a serious suspension drop, split-rim BBS alloys and a dose of negative camber to perfect the stance. Other parts may be added, but they'll be sourced from Volkswagen, or maybe premium stablemates Porsche or Audi.

    Hartle's Mk2, for instance, features US-spec rear light clusters and a Passat steering wheel. Thomas Breur's beautiful Mk1 gets BBS split-rims and the drop, but also a turbo engine from a Mk3 GTI and the interior from a Colour Concept GTI. Walking round, it's impossible not to be seduced by these cars, to want to find an unloved GTI, restore it and add a few choice mods.

    Next day, we pick our way back to Munich in a Mk7 Golf GTI, whooping as we carve through hairpins that climb from the lake and top 140mph on the autobahn in comfort and refinement. Forty years on, the GTI still does the business, and still doffs its baseball cap to the original with its tartan seats and golfball gearknob. It's just that now, I can't help thinking ours would benefit from a 40mm drop and a set of 20s.
The fans' stories
Thomas Breuer
'This is my fourth time at the show, and I've driven here from Berlin. I bought this car in 2006 and finished modifying it about two years ago. It's a Mk1 Golf GTI with the 16-valve turbo engine from a Mk3 Golf GTI and a G60 ECU. It's like a café racer for me. The engine develops 450bhp but the car has no useable performance – it just paints black lines on the road! 'The seats are from a Mk3 GTI Colour Concept, and the wheels are BBS 301 split rims. It's good news that they've made Wörthersee just for VWs again – more people will want to see my car.'
Florian Kandlbinder
'I live for VW! I've had five Golf GTIs, and my Mk1 was manufactured in 1982, so it's older than me. I've owned it for one year. I'm a car painter, so I changed the colour from green to red. I've kept it looking standard except for the lowered suspension and larger alloy wheels. I live in Austria and I've visited Worthersee eight times. I'm here with seven friends; we've all driven in convoy. It's better that they have made it just for Volkswagen this year. It's nice to have the focus on its history and motorsport. I don't care about the diesel scandal!'
Matthew Hartle
'I work for Rolls-Royce in Derby and I've driven here with some friends. I've had my Mk2 for two years and modified it during that time. The idea is OEM Plus, enhancing the factory spec. The colour is standard but it's re-painted and lowered on BBS RA split-rim alloys. I've also added US-spec rear lights, and a US Passat steering wheel; people know it's different, but they don't always know why. It's still a 1.8, but I might do a G60 supercharged or R32 conversion. It's been perfect all the way here except for the driver's window packing up!'
Jamie Orr
'I'm based in the States and specialise in importing rare European car parts to the US, as well as writing for VW magazines. I wanted to bring something American to Wörthersee, and managed to track down this Golf Harlequin; it's number 80 of 264. Four weeks ago it was a bare shell and we've finished it specially for the show. VW America helped me get here. They loaded it on a boat with some Beetles from Mexico. Wörthersee is the original VW show. I wouldn't necessarily say it's the best but it has a lot of credibility and all the US VW guys know about it.'
Mike Sobbe
'I've owned this car for two years, I'm the third owner and it's totally original; I even have the original contract from 1983. I was born in 1974, so the GTI is our time – we grew up with this car and it's still very special to us.'
Dennis Möller
'This is my first GTI, a Mk7. I work for Volkswagen, building Golfs on the production line. I've driven 10 hours from Wolfsburg with seven friends in convoy. It's my first time here, but it's a cool event with some good people.'
Albert Bechter
'I've had my Mk2 GTI three years. It's a special edition for Switzerland called Fire and Ice; 791 were built, with an optimised motor. The GTI is a legend; the driving, the style, the feeling from the car.'
Michael Schefbuchs
I started at Volkswagen exterior design in 2001, and I've worked on the R Line range, the Mk5 Golf R32 and Passat R36. The GTI means a lot to me, my dad had a Lhasa Green Mk1 GTI, and I always thought it was a bit of a sleeper. I know I don't look it, but I'm a sporty guy, I love driving the Nordschleife. Volkswagen held an internal competition for the Clubsport design, and I was proud to win. I took a press pic of the GTI, cut it out on Photoshop, put it on a racetrack, added the spoilers and presented it. The GTI is not aggressive, we never say that, but it has two extra coolers at the front, one for the DSG and one for the engine, so I designed these new intakes. I added a black line low down on the car like the Mk1, and continued that line up into the front bumper where the intakes are for the cooler; you might think it looks like a chicane, at least I do! The front splitter increases downforce, and we modelled the rear spoiler in the wind tunnel. It's all functional. I was here last year for the Clubsport unveil. I appreciate the passion that's invested in all these cars, but not everything looks good.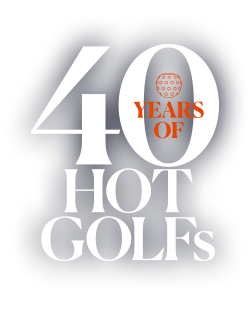 Words Matt Joy | Photography Mark Riccioni
OR A CAR that is as revered and cherished as the MkII GTI, its beginnings were far from stellar. Unveiled in 1983 before going on sale in the UK the following year, the second-gen GTI brought gentle curves and soft shapes where there were previously hard edges.

    What's more, the first model year lacked distinction from the standard Golf, which affected sales in some European markets. The UK importer had wisely uprated our spec to twin headlamps, and European dealers were soon asked to suggest tweaks within a budget of £250. Within six months the factory rolled out a hurriedly updated version with four headlamps restored, extra red piping on the bumpers, twin exhausts and smarter interior trim.

    The £7867 Mk II GTI was 280mm longer and 50mm wider than its predecessor but no taller, lending it a squatter stance. Significant wind tunnel work cut the drag coefficient down from 0.42 to 0.34, boosting the top speed to 118mph despite the same 110bhp 1.8-litre EA827 8v engine – albeit with an extra 5lb ft of torque – and an increase in weight of 79kg. The suspension was largely carried over but with numerous detail tweaks. Wheel travel was increased front and rear while toe-in corrector bushes were fitted to keep more consistent geometry during hard cornering.

    Our first drive of the MkII GTI (CAR, September 1983) was an endorsement of how the firm had pushed the GTI mantle forward: 'The GTI, more than ever, is a fast car for serious drivers. The steering is fairly heavy, inaccurate and direct... It has power enough to encourage a little wheel fight under on-and-off power applications but it can whistle through most corners 10 or 15 per cent faster.'

    If the public reaction to the MkII GTI was a little less enthusiastic than Volkswagen hoped, the solution was already in development. With key rivals offering more powerful iterations of their own hot-hatch contenders – Abarth 130TC, Escort RS Turbo – the GTI had to play catch up. Turbocharging was considered – Volkswagen went as far as building a series of 150bhp Sciroccos – but the 16-valve option had been in development by Audi since 1981 alongside the enlarged 1.8-litre unit.

    The engineering effort and considered specification proved itself in the longevity of this engine even now. Sodium-filled exhaust valves, oil-cooled piston skirts at high crank pressures, hydraulic tappets, lightened and re-profiled crank - all contributed to its unburstable feel. It was good for 7000rpm but production cars had limiters set to 6200rpm. The 16v also demonstrated Volkswagen's mastery of understatement; just discreet '16v' badges, wider wheels, deeper front splitter and the much-copied bee-sting aerial marked out the hottest version.

    CAR drove the first examples in the August 1985 issue, and our correspondent Paul Scott said: 'The sharp, roll-free handling and strong roadholding are beyond reproach. Tilt and yaw angles have been reduced, lateral g increased.' The GTI 16v kickstarted sales of both models, with 1989 seeing 17,193 examples reaching UK homes. A final run-out of the 8v model in 1992 was specced up to look like the 16v, with BBS alloys and electric windows. Click for Mk3&4 life stories →
 
VW Golf GTI Mk2
> Engine/ transmission/ bhp/torque 1781cc 8v four cylinder, 112bhp @ 5500rpm, 114lb ft @ 3100rpm
> 0-60mph 8.3sec
> Mpg 37.2mpg (75mph)
> Price then/price now £7867/£2.5k-£12.5k
> Size/weight 3988/1676/1397mm, 919kg
> Years on sale 1983-1991
> Number made 628,000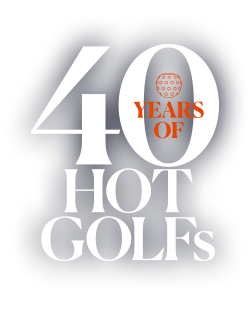 Words Matt Joy | Photography Mark Riccioni
he third-generation Golf arrived with a great fanfare in 1991 but the early '90s were a difficult time for the hot hatch. Insurance premiums spiked on the back of joyrider's kicks and many were chopped in for 4x4s. The first Mk3 GTI was understated even for Volkswagen; designed by J Mays it was a cleaner but less distinctive, less aggressive look. All models now wore single headlamps and the red piping was gone – as was the trusty and already iconic golfball gearknob. This was a pared-back, under-the-radar GTI.

    The Mk3 GTI reached the UK in 8-valve form in 1992, price at £14,426. The EA827 unit was enlarged again to 2.0 litres with a longer stroke and increased bore, although that yielded only a modest boost of 2bhp and 8lb ft of torque. Further aero improvements pumped up the top speed but acceleration was less impressive, with Volkswagen quoting 0-62mph in 10.1 seconds – slower even than the original 1977 Mk1 GTI – and models above it were also fitted with 'Plus' suspension, comprising revised front geometry, gas-filled rear dampers and retuned power steering. Despite all that, the overall reception was, to say the least, a little muted.

    By January 1993 the 16v Mk3 had arrived in the UK, aiming to dispel the criticism and return the Golf GTI to the pinnacle of the hot-hatch segment it invented. It used the same block as the eight-valve, with the twin-cam head improved over the Mk2's thanks to better breathing and new valves; our 1998 example pictured runs that 148bhp 2.0-litre engine. Outside it was every bit as subtle as its lesser sibling with front and rear '16v' badges, standard alloy wheels and the bee-sting aerial. Despite the understated look, the 16v Golf came second in CAR's triple test in 1992, which used the immortal line 'Golf loses its balls'.

    In 1998 the wheel of evolution turned once again with the arrival of the Mk4 GTI, the in-house design team winning the now customary 'styling competition' against five other designs, including one from Giugiaro. This was the beginning of the modern era for VW's hot-hatch star, in which the base car became more closely related to its Audi sister than ever before. By value, 60% of the Mk4 Golf came from other brands within the group, edging it closer to premium status. That meant a clean, taut exterior and the smartest cabin to date, including those silicone-damped grab handles. From day one the GTI came in two outputs from the Audi-sourced 1.8-litre 20-valve unit; 123bhp and 148bhp for the turbocharged version.

    Despite the commonality of parts the final tuning of the GTI was bespoke. Spring rates, dampers and rubber mounts were all down to Volkswagen, but our first drive of the turbocharged version (CAR, October 1997) by Paul Horrell drew the conclusion that while good, some of the GTI's distinction was lost: 'You can't really look at this new GTI without coming back to the A-word. It feels so like the Audi, you start to wonder why VW didn't head off in a different direction.'

    The GTI was maturing and changing focus by its fourth iteration. It finished second in a four-car Giant Test (CAR, July 1998) to Peugeot's 306 GTI-6, with John Simister concluding 'it's fast, understated, and gives just enough visual clues. Maybe that's what a GTI should be.' In late 1999 the lowlier 1.8-litre version was dropped for the old 2.0-litre 8v engine with just 113bhp, creating the least-accelerative, least-expensive GTI ever. Thankfully our example inhabits the other end of the spectrum, running the 178bhp 1.8 from the 25th anniversary edition released in 2001. Click for Mk5&6 life stories →
 
R32: the Golf with the biggest balls
The Mk3 saw the first offshoot from the GTI with the VR6, using the narrow 15-degree V6 that cleverly used a single cylinder head to make it suitable for transverse installation. It was fast but flawed; in 1992 we dubbed our long-term VR6 'Lemon'.
Better was to come in the Mk4 with the R32. It kept the VR motor but pushed to 3.2 litres, added the new Haldex 4wd system, revolutionary DSG gearbox and the independent rear suspension from the Audi TT. Another brand was born.
VW Golf GTI Mk3
> Engine/ transmission/ bhp/torque 1984cc 8v four-cylinder, 115bhp @ 5400rpm, 122lb ft @ 3200rpm
> 0-60mph 9.8sec
> Mpg 38.6 (75mph)
> Price then/price now £14,426/£500-£10k
> Size/weight 4020/1710/1405mm, 1035kg
> Years on sale 1991-1998
> Number made 327,000
VW Golf GTI Mk4
> Engine/ transmission/ bhp/torque 1781cc 20v four-cylinder, 123bhp @ 5900rpm, 130lb ft @ 3500rpm
> 0-60mph 9.7sec
> Mpg 34.0 (combined)
> Price then/price now £15,515/£100-£7.5k
> Size/weight 4149/1735/1439mm, 1140kg
> Years on sale 1998-2003
> Number made 164,859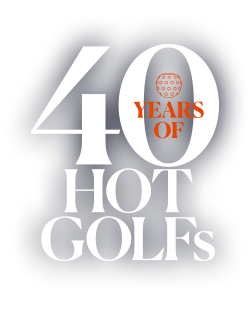 Words Matt Joy | Photography Mark Riccioni
t wasn't right. It was a sell-out. We sold a badge instead of a car.' So said a spokesman from Project GTI's team when discussing the Mk4 generation. Blimey! Clearly the Golf GTI needed a comeback of cinematic proportions, and Volkswagen truly delivered. The basic Golf now featured independent rear suspension for the first time, with the focus shifted towards driving pleasure, and in GTI form that focus was cranked up to its highest level since the Mk1. From launch the Mk5 came with a new 2.0-litre TFSI EA113 engine and was the first GTI to be offered with the dual-clutch DSG transmission.

    Torsional rigidity was up by 35%, the suspension benefitted from uprated damper valving, 50mm shorter springs, and thicker anti-roll bars front and rear, while the brakes were big 312mm ventilated items up front. Inside there were more tactile treats for the driver and stronger links to the past; the gorgeous, chunky three-spoke steering wheel was new while the standard seats wore chequered cloth with pride. Crucially the drive was more than a generation leap forward. The inimitable Georg Kacher was the first to get behind the wheel (CAR, November 2004) and called out the Mk5 as a return to form: 'The six-speed gearbox is geared for progress, not to please the Green Party. The brakes have bite and stamina. The suspension is both supple and sensitive… In matured and adapted form, the GTI spirit has been successfully captured by the fifth iteration of what was once a cult car.'

    Despite the Mk5's excellence the sixth generation Golf arrived just three years later, a substantially re-worked version of the outgoing model with improved refinement and quality. In GTI form that meant another new engine; the EA888 already at work in the Scirocco, supplying a power increase of 10bhp while the same 207lb ft of torque was available 100rpm earlier, thanks to upgrades such as modified pistons and a high-pressure fuel pump.

    A more significant change came in the form of greater electronic assistance. The Mk6 was the first GTI to get the XDS electronic differential that greatly improved traction out of low-speed corners while Adaptive Chassis Control electronic dampers were also an option, allowing the driver to switch modes or let the hardware tweak the stiffness on the fly. Visually it was more subtle than the Mk5, although the honeycomb grille remained, to be joined by rear diffuser and standard 17-inch alloy wheels.

    Our own Ben Barry (CAR, April 2009) deemed the Mk6 a worthy successor, concluding: 'The new Golf GTI Mk6 looks, feels and drives a lot like the Mk5, but in every way it is subtly better. It's a little faster, more economical, nicer inside and boasts a better ride too. Importantly, it's also a little more fun to drive than the already excellent Mk5…We reckon it's turning into a mini 911 – evolving ever so slightly to refine a winning formula...'
 
Go used or go special...
A brand-new GTI might be too great a stretch but with around 30,000 examples of the fifth and sixth generations sold in the UK there's plenty of choice. Both versions came with six-speed manual or DSG gearboxes, while the Adaptive Chassis Control is a worthwhile option on Mk6s. 17-inch wheels were standard on the Mk5 and optional 18s were popular but more prone to kerbing. Several limited editions popped up during their lifespan. The Mk5 Edition 30 added more power butless appealing looks, while the GTI Pirelli went along similar lines but added P Zeros. On the Mk6 there was an Edition 35 which actually uses the older EA113 unit with modest visual upgrades, but in truth the standard car is Golf GTI at its best. For peace of mind Volkswagen's DasWeltAuto programme offers a nationwide database of cars, a 142-point check, 12-month warranty and breakdown cover as well as independent history and mileage reports.
VW Golf GTI Mk5
> Engine/ transmission/ bhp/torque 1984cc 16v turbo four-cylinder, 197bhp @ 5100rpm, 207lb ft @ 1800-5000rpm
> 0-60mph 7.0sec
> Mpg 35.3 (combined)
> Price then/price now £19,995/£1k-£15k
> Size/weight 4204/2010/1485mm, 1328kg
> Years on sale 2004-2008
> Number made 181,800
VW Golf GTI Mk6
> Engine/ transmission/ bhp/torque 1984cc 16v turbo four-cylinder, 207bhp @ 5300rpm, 207lb ft @ 3100rpm
> 0-60mph 6.7sec
> Mpg 38.1 (combined)
> Price then/price now £22,995/£7.5k-£20k
> Size/weight 4199/1779/1479mm, 1318kg
> Years on sale 2009-2012
> Number made 199,903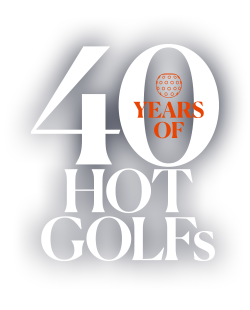 Fancy some money-can't-buy Golf memorabilia? Volkswagen has raided its vaults, unearthing the following goodies for you to win:
• model of the Mk1 GTI, signed by two-times Le Mans winner, ex-F1 driver and VW motorsport ambassador, Hans-Joachim Stuck
• wooden outline of the Nürburgring Nordschleife circuit – where the GTI Clubsport S holds the current hot hatch lap record – with the signatures of driver Benny Leuchter and Hans-Joachim Stuck
• coat from the Volkswagen GTI collection (medium-sized)
• copy of Russell Hayes's brilliant and authoritative book, 'The Volkswagen Golf Story'
• Golf notepad and pen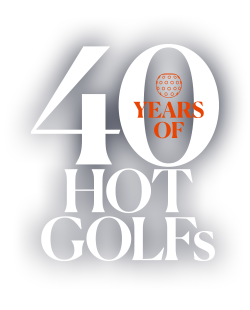 Words Chris Chilton | Photography Barry Hayden
t's four decades since VW gave us the original GTI – not the first hot hatch but the first one that mattered. In 2016 the fast Golf, now on its seventh iteration, is still going strong. The difference is there's not just one of them these days, there's an entire family. Three doors, five doors, petrol power, diesel power, front- or four-wheel drive; there's even a plug-in hybrid version. We've brought all six of the current crop to Anglesey in North Wales to find out which is fastest, which is most fun, and whether there's more than marketing hype connecting the greenest to the hottest. We'll be recording lap data in each separately with the same driver to get a clear view of the heirarchy, but to add a bit of spice and also some context, we'll be pairing each of the six up with their nearest in-house rival for a little race around the coastal circuit, to see what those differences translate to on the road. Er, I mean track, officer. We'll be starting each race from a dead stop and stopping the clock after the cars have recorded a single lap. There's no time to finesse their technique here: each car has to shine from the off. And that's always been a fast-Golf strength.
We have a pretty solid idea which car might be the quickest, but we definitely know which is the most popular, and it isn't the iconic GTI. Though the petrol car's 44.1mpg and 139g/km of Co2 is relatively impressive, the UK's emphasis on CO2 and the sheer volume of these things bought as company cars means it now sells far fewer than its greener alternatives. The most established of those is the GTD, a badge VW has been using on Golfs since the 1980s. Back then though, it signified a measly 70bhp from a rattly 1.6 diesel. These days the current GTD's 2.0 puts out 181bhp while delivering 64mpg. That makes it more powerful and twice as economical as a GTI from as little as a dozen years ago.

    But the one time sensible choice GTD's suddenly got its work cut out convincing you that it's the best choice. Meet the GTE: a thoroughly 21st century hot hatch that combines a 1.4-litre four-cylinder engine with an electric motor to mete out a combined total of 201bhp to the front wheels through a mandatory DSG dual-clutch gearbox. Due to a technicality in the way cars are tested, its official mpg rating is 166mpg and it's claimed to emit 35g/km of CO2. Those figures are based on starting with a fully charged battery though. Drive from one end of the country without stopping to recharge and you'll actually manage substantially less.

    Both do a good job of justifying the GT bits in those badges, sitting on smart alloy wheels and welcoming your backside with the same tartan-trimmed seats you'll find in the proper GTI. The GTD's tartan is dull old grey though, to match the simple chrome detailing (rather than GTI red) on the grille. But the GTE shouts out its eco credentials with blue flashes on the grilles, the badges and in the seat check, just to remind you it's the green champion of the six, a car that can go 31 miles on electric power alone

    Not that we'll be doing much of that today. The GTE actually feels pretty spritely in its EV mode drawing only on its 100bhp electric motor, but to have any hope of toppling the GTD it's going to have to lay its hair shirt to one side for a couple of laps – and before its charge runs out. CAR's resident hot-shoe James Taylor is in the left lane in the GTE, looking rather overdressed in his full Nomex suit, fast shoes and full-face helmet, while I'm in the GTD, my only concession to speed being that I've come to Wales direct from a week in 35degree Tennessee and have forgotten to bring a jumper.

    VW's figures say they're separated by a tenth to 62mph, but you could have fooled me. While James struggles to get the GTE off the line in any kind of a hurry, I'm busy modulating rampant wheelspin but still pulling a couple of car lengths clear by the first corner, allowing me to cut left into James's path. It's a while since I've driven a GTD and I'm impressed. This thing feels like a proper GTI, turning keenly into the big 180-degree right-hander, and pulling steadily away from the heavier GTE.

    In fact the GTD is relatively light, at 1377kg, which puts it only 26kg heavier than a petrol GTI and 208kg lighter than the GTE, a fact borne out by the way it pulls clear on the fast back run along the coast and up the hill to the tight left-hander. The only place it falls down apart from the less than inspiring soundtrack is the lack of mid-to high-rev pull out corners. It feels so agile, so much like a proper petrol-powered GTI, you tend to find yourself in too low a gear, when you'd have been better letting it lug and all that torque drag you clear of the corner.

    The GTD finally crosses the line in a commendable 1.28.32sec, the GTE trailing behind at 1.31.81sec. The diesel's the most convincing GTI alternative and our favourite of the two, but the GTE's instant response, and its handling – in the context of its lardy kerbweight – has impressed. And given that much of the reason for buying one of these over a real GTI is the promise of lower running costs, the prospect of potentially saving several thousand pounds each year, makes it a strong real-world proposition.

    But real-world is what the true GTI has always been about, hasn't it? Even so, time travel back to 1976 to put an original Mk1 owner face-to-face with the latest Mk7 and he'd be blown away by the rate of change.
The current 217bhp machine puts out double the power of its ancestor and feels like it stops in about half the time, despite weighing 50% more. That's the price of progress – that in this case includes masses more interior space, a really smartly finished interior and an exterior design that's possibly a little too meek for its own good. Or maybe it just oozes understated cool. One man's fast Ford hero is another man's crime against taste.

    For the past few years the GTI has been available in standard trim, like the car we've got here, or with an optional Performance Pack, which adds a relatively inconsequential 10bhp, but a very desirable electronically controlled limited slip differential. But in this, the anniversary year, VW added another GTI to the range, the Clubsport. It goes further than the Performance Pack, nabbing that car's clever diff, but making it really earn its keep by pushing power to 261bhp, with the facility to overboost to 281bhp for short bursts during overtaking from third gear onwards. You also get stiffer, lower suspension and some more pronounced aero mods that don't quite generate downforce, but do at least cut the lift generated by the standard car, while giving a lift to the road presence for those who find the regular GTI too plain.

    It doesn't take a genius to work out that the Clubsport will get to the finish first, but just how much faster is it? Time to find out. Both models are available with the optional dual-clutch DSG, but both of these cars are fitted with the standard six-speed alternative. It's a close thing off the line, which tallies with the 0-62mph times – 6.3sec for the CS, 6.5sec for the GTI – but by the first corner I've nosed ahead in the CS with James snapping right at my wheelbarrow tailpipes. By turn two though, the difference is really starting to tell. Though the suspension changes are minimal, the CS feels far more poised, diving less under braking and steering with more precision into the right-hander, which is where it really starts to assert itself.

    While the Clubbie's diff isn't as fierce as a fully mechanical diff like you get in a Renaultsport Megane or the old Focus RS, there's no missing the way it pulls you into the apex of a corner as you feed in those horses. The GTI employs an XDS+ brake-based system instead, which has a fair crack at killing off understeer, but it's more about containment than entertainment and a glance in my mirror shows James's tortured front rubber struggling to prevent the GTI washing wide. It's at exactly this point that I hook third in the CS and feel that overboost function putting some real distance between us. At the fastest point on the circuit, at the right kink just before the uphill run, the Clubsport is pulling 110mph, just 1mph more, but the way it pushes you into the seat, and the GTI into the mirror, makes it feel like more. Both are wearing identical tyres but through the tighter, more technical upper part of the circuit the CS's better body control means it's consistently quicker at each point, and it crosses the line in 1.24.57, compared to 1.25.43 for the GTI. That's not a huge difference and it would have been interesting to throw a Performance Pack-equipped GTI into the mix to see which side of the median it fell. Subjectively though, the CS felt substantially quicker, and also significantly more fun. It feels surprisingly different to drive to the extent that you wonder how, given that it's all down to a set of springs and a few extra horses.
The Clubsport S though, now that's a different animal altogether. Stripped of its back seats, with a six-speed manual gearbox and available only in three-door form (and very much sold out), the S is the first Golf GTI in a long time that's genuinely attempted to outperform the competition in anything other than a soft-touch plastic dashboard tactility shootout. It's 30kg lighter than the Clubsport, and even wearing rubber that was designed for a Porsche 911 GT3. Little wonder this car recently dethroned the Civic Type R as the fastest front-driver round the old Nürburgring Nordschleife, lapping the 13.9-mile track in 7m 49.21sec. No disrespect to VW's Top Gun test driver, but I reckon we can probably chop at least 6.5min from that time today. But can James in the S keep ahead of me in the R? Which is the best route to a performance Golf: four-wheel-drive traction and a lightning quick dual-clutch gearbox or sticky tyres on a front-drive machine pared to the bone in the pursuit of a power to weight advantage?

    No prizes for guessing which makes the best dragster. Sticky rubber or not, the S can't hold a candle to the R when it comers to getting off the line. While James juggles with wheelspin I've employed launch control in the blue meanie to slingshot to 62mph in 4.9sec, giving him a graphic illustration of exactly what a near-1sec gulf looks like transposed from the spec sheet to the street. The R grips gamely through the following left-hander, but it doesn't have the purchase or the roll control of the S which is already looming over my shoulder like a Giant Test copy deadline. What happens next depends on which version you want to hear. This pairing was unusual because the car that got away first didn't turn out to be fastest overall. So we actually ran two separate laps. In the first I managed to fend off the S with some naughty blocking tactics. He was clearly quicker, but the relatively short sprint didn't give him enough space to get past. Fun, but not necessarily answering our question, so on our next attempt I let James pass coming into the banked right-hander when it becomes clear how much more speed he can carry into the corner. We knew the S was quicker, but how much of its coat-tails could the R grab onto?

    Dragging along the next straight towards the fearsomely fast right-hander that is School corner, the answer would seem to be a good grille-full. Both are packing around 300bhp and 280lb ft, but the R weighs 191kg more so it's a surprise that the gap isn't bigger by the time I tip the R in and watch enviously as the S suddenly starts to open up a proper lead. The R is a mighty bit of kit and makes the best roar, but it can't match the precision or flickability of the Clubsport S, whose gummy Pilot Cup Sport 2 tyres are negating the R's four-wheel-drive advantage by delivering every pony straight to the ground and offering more stick through the corners too. The R has substantially outpaced both the GTI and the GTI Clubsport with a time of 1.22.48 while burdened down with detritus like a back seat and tyres that work in the rain, but it's not quite a match for the Clubsport S, which has crossed the line in 1.21.57.

Finally, after the hot laps, the mini battles and and punishing round of action photography, the track stands quiet. The pitlane on the other hand sounds like the percussion section of an international orchestra as the pings and hisses of hot metal contracting reverberate off the garage doors and a suddenly sick Clubsport S trundles towards its transporter with a distinctly off-beat burble that suggests one of its four cylinders is a DNF. A good time to download the data from the VBox timing gear and start picking through the stats.

    The overall laptimes stacked up exactly how we thought they would. The GTE, the heaviest and least track-focused car here was the slowest, followed by the GTD, GTI, Clubsport, R and S, more than 10sec separating first from last. While the GTE managed a credible 97mph on the straight, the lighter, more powerful S had lunged on to record 114mph, and its superior handling meant it carried 8mph more into the corkscrew, a corner that demanded patience in every other car or else you'd ruin the rest of the section and hurt your overall time.

    Clearly then, fast Golfs are not created equal. But there are some clear parallels that go beyond simple aesthetics. All share the same excellent driving position and control layout, the same great visibility and the same feelgood factor that comes from GTI styling cues like the tartan seats and steering wheel. And for all the S's overt emphasis on performance, and the GTE's complexity, they're as easy to drive fast or slow as the GTI, or any other Golf for that matter.

    The Clubsport S is an incredible car, a timely reaffirmation that the car that kick-started the whole hot-hatch thing can still cut it. But it was the cars in the middle of the pack that impressed the most. Only the GTD's top-end go held it back, both in time, and in our estimations. This is a brilliant all-round hatch, the one we'd reach into our own pocket to buy if that same pocket was also funding the fuel bills. But the car that really surprised us, that really seemed to capture the spirit of the GTI, was the basic Clubsport, a car that seems so much better than the sum of its parts. And that's something those first owners knocked out by the brilliant Mk1 back in 1976 could easily relate to. @chrischiltoncar
 
VW GOLF
GTE
An electric Golf with
201bhp and 31 miles of EV range. Only its weight stands in its way
 
Engine/transmission/bhp/torque
1395cc 16v petrol-electric hybrid four-cylinder, 201bhp @ 5000rpm, 185lb ft @ 1600rpm
0-62mph 7.6sec
Top Speed 138mph
Mpg 166
CO2 39g/km
Length/width/height/weight
4268/1799/1457mm/1585kg
Price £34,055
VW GOLF
GTD
It may be a diesel, but it's not far off the power of a Mk5 GTI. Best of both worlds?
Engine/transmission/bhp/torque 1968cc 16v diesel four-cylinder, 181bhp @ 3500-4000rpm, 280lb ft @ 1750-3250rpm
0-62mph 7.5sec
Top Speed 143mph
Mpg 64.2
CO2 114g/km
Length/width/height/weight 4268/1799/1442mm/1377kg
Price £27,975
VW GOLF
GTI
The badge that started it all, but here unadorned by the optional limited- slip differential which, on track especially, can make the difference
Engine/transmission/bhp/torque
1984cc 16v four-cylinder,
217bhp @ 4500-620000rpm, 258lb ft @ 1500-4400rpm
0-62mph 6.5sec
Top Speed 152mph
Mpg 44.1
CO2 139g/km
Length/width/height/weight
4268/1799/1442mm/1351kg
Price £28,515
VW GOLF
CLUBSPORT
A Golf with a diff, and plenty of power to keep it busy. 281bhp on overboost?
One hell of a 40th birthday present!
Engine/transmission/bhp/torque
1984cc 16v four-cylinder, 261bhp @ 5350-6600rpm, 258lb ft @ 1700-5300rpm
0-62mph 6.3sec
Top Speed 155mph
Mpg 40.4
CO2 162g/km
Length/width/height/weight
4268/1799/1442mm/1315kg
Price £30,935
VW GOLF
CLUBSPORT S
The truly hardcore Golf – no rear seats, less weight, 911 GT3 rubber. It crushed the Nürburgring – what can it do to Anglesey?
Engine/transmission/bhp/torque
1984cc 16v four-cylinder,
306bhp @ 5350-6600rpm, 280lb ft @ 1700-5300rpm
0-62mph 5.8sec
Top Speed 164mph
Mpg 38.2
CO2 172g/km
Length/width/height/weight
4268/1790/1442mm/1285kg
Price £33,995
VW GOLF
R
The Golf with four-wheel
drive to add to its
mesmeric talents
Engine/transmission/bhp/torque
1984cc 16v four-cylinder, 297bhp @ 5500-6200rpm, 280lb ft @ 1800-5500rpm
0-62mph 4.9sec
Top Speed 154mph
Mpg 40.9
CO2 159g/km
Length/width/height/weight
4276/1799/1436mm/1476kg
Price £33,755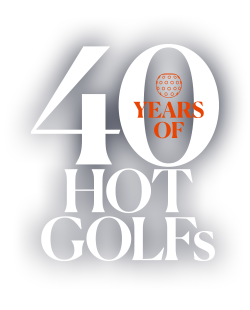 ore power, revised looks and a digital cockpit packed with high-tech features - here are the first pictures of Volkswagen's revised Golf GTI for 2017. The new hot hatch will arrive in UK showrooms next April - read on to find out more.




    New front end: want to spot the revised GTI at a glance? One look at the headlamps will reveal all: the iconic red GTI stripe is now hockey stick-shaped, following the pattern of the LED daytime running lamps. The cruise control radar is moved from lower bumper to behind the VW badge, so there's no need for any ugly interruptions in the radiator grille's honeycomb mesh. And the aerodynamic lower bumper strakes are brought over from the track-honed Clubsport S edition.




    New rear end: all Golfs are now equipped with LED tail-lamps, which look sharp and consume less energy. The GTI has a 'dynamic indicator' as standard, where the horizontal LEDs pulse in rapid succession to animate the turn signal. The rear bumper is also redesigned, with enlarged exhaust finishers.




    Under the bonnet: Volkswagen has tuned the turbocharged 2.0-litre petrol engine to pump out more power. The standard car now musters 230PS (227bhp), which was the output of the Mk7 GTI with the £995 Performance Pack. That go-faster version - which also comes with bigger brakes and a mechanical limited slip-diff to help put the power down smoothly - now cranks out 245PS (242bhp). Expect 0-62mph in a shade under 6.5secs.




    High-tech touchscreen: the Golf's electronic interface has been overhauled. All Golfs have a 6.5-inch central touchscreen as standard, but the GTI's is upgraded to 8.0-inch in size. Select the 9.2-inch Discover Pro screen, and you can configure your own homepage, and swipe through horizontal menus such as music albums or contacts with a swipe of your finger. The proximity sensor is very fussy about your hand position though. MirrorLink, Android Auto and Apple CarPlay are standard, so you can merge your smartphone's functionality with the car. There are a host of Car-Net connected features too: petrol prices, localised weather reports, even available parking spaces can be accessed via the touchscreen, and if an accident triggers the airbags, the emergency services will be automatically alerted too.




    Active Info Display: the revised Golf introduces a brilliant, configurable instrument binnacle, which currently costs £585 on the Passat. You can choose to see your navigation map in 2D or 3D, with the digital tacho and speedo enlarged or shrunk accordingly. You can also choose to see your contacts, music or trip computer data in the central section of the 12.3-inch screen – or for GTI drivers on a track day, call up performance metrics visible with a mere glance downwards. The GTI's display has an appropriate red hue to its virtual instruments.




    It can drive itself in jams: Volkswagen is rather pleased with itself for bringing semi-automated driving to the hatchback class. If your Golf Mk7.5 has a dual-clutch transmission and Traffic Jam Assist, the car can accelerate, brake and steer to maintain its lane, in congestion at speeds of up to 60kmh (37mph). Really helpful in jams, but as soon as you get back on the open road, a semi-autonomous Golf GTI would be seriously missing the point...