And the winners are...
Thanks to everyone who took the time to nominate an amazing teacher for Warehouse Stationery Teacher of the Year 2017. We've received over 700 heart-warming nominations, great work NZ! Our judges have made the hard decision, and we can now confirm the winners as follows:
Overall winner - Emma Bennett - Kamo High School

Early Childhood winner - Melanie Chaplin - Birdwood Kindergarten
Primary School winner - Kathy Managh - Drury School
High School winner - Darryl Davies - Kamo High School
A big thank you for taking part, it's been a great success!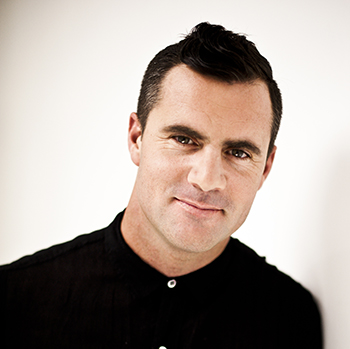 Jay Reeve
Jay has been surrounded by influential teachers his whole life, his mum is a passionate and energetic Kindergarten teacher & Jay himself used to be a teacher too. Jay remembers his favourite teacher, Mr Brimblecone from when he was only 6 years old "He dressed in Dr Martin boots, tight black jeans, wore a black fisherman's woollen jersey, had a long braided rats tail, surfed, skateboarded and taught us Beatles songs. An incredibly knowledgeable man with an arts and exercise based approach to learning. Unforgettable individual".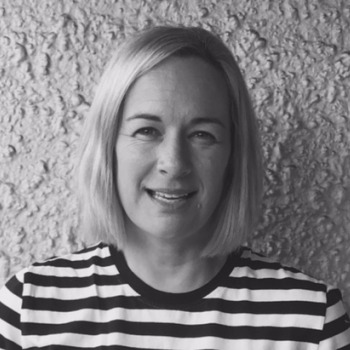 Kylie Power
Kylie is one of the brains behind the successful school based company School Kit. She is a passionate believer that teachers are awesome, multi-skilled, multi-tasking professionals who change lives, work their guts out and do an increasingly complex job of creating magic out of thin air, every single day. Kylie is an ex-teacher with years of experience in the Education industry.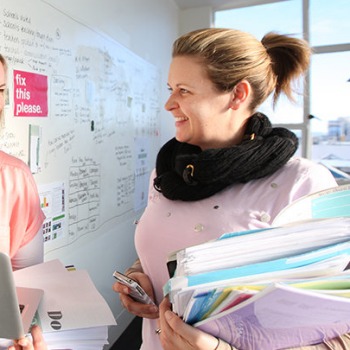 Emma Bettle
Emma is an ex-teacher and is the second brain behind the successful school based company School Kit. Emma believes we should celebrate the role of the teacher, and feels our country has forgotten to show their appreciation for this group of modern day superheroes – whose skill set must now cover not just teacher but parent, social worker, child development specialist, business manager, healthy eating supervisor and life coach.
Last Years Winner
Clare Shackleton
Glenbrook Kindergarten
Waiuku, Auckland
Nominated by Jo Butters

Claire Shackleton began her teaching career in Nelson. Since then she has taught in Franklin for over 3 decades, being Head Teacher of Glenbrook Kindergarten since 2002. Claire has unwavering enthusiasm for teaching, a love of children & their development. She connects with children individually to determine the best approach for their individual learning and development - through understanding my child she found something meaningful to help her settle at Kindy (picking silverbeet together for the child's much-loved chickens). I've witnessed Claire's enthusiasm make mundane activities come alive in children's eyes. Claire is dedicated to the Kindergarten. She leads fundraising by example, every year two weekends leading a car parking fundraiser, and as the major raffle ticket purchaser. She supports 'out-of-hours' events organised by the Kindergarten Committee - Bikeathon/Snow Night/Fathers Night/Disco/End-of-Year gathering. Claire also documents children's learning and updates their individual portfolio books, and the Kindy intranet site in her weekends & evenings. When an excursion has been organised, Claire will be up early baking morning tea for the parents and whanau going on the trip. One of Claire's greatest attributes is her calmness - this pervades the Kindy environment. She supports parents and children in her calm, warm, unassuming manner. A font of knowledge & experience, Claire manages to help you, as a parent, come to your own solutions. Somehow she always makes time. All of these strengths, while maintaining complete professionalism, help to create the warm, inclusive environment of Glenbrook Kindergarten. Claire has also been a fantastic mentor, assisted many beginning teachers in becoming fully registered, and supported student teachers on their practicum's. Claire is very creative and committed to continuous improvement in the Kindergarten learning environment. The environment is always set up beautifully to extend the children's interests e.g a tree filled with spring-blossoms set up in the room or scrunch boxes of Autumn leaves. She ensures an immense variety of activities & experiences are provided for the children. She engages the children in projects not normally associated with pre-schoolers, all with calmness & patience e.g. making a driftwood Christmas tree, birdhouses, chutneys, lemon honey, creating neat environmentally-friendly Christmas presents for parents. She captures childrens' imaginations and is spontaneous e.g. lining up to watch roadworks or study an insect. Claire often brings her own resources to support the childrens' learning, as well as seedlings, and plants from her garden to share with parents. Claire is synonymous with Glenbrook Kindergarten & extremely valued by the families, and children she has taught.
TERMS AND CONDITIONS:
ELIGIBILTY

Warehouse Stationery's 'Teacher of the Year' ("Event") is open to all current residents of New Zealand. Self-nominations will not be accepted.

TEACHER OF THE YEAR 2017
HOW TO ENTER

Nominations and/or e-cards must be made for a school teacher currently working for a New Zealand state or private school (Year 0 to Year 13) or in Early Education or Pre-school.

Nominations and/or e-cards must be made online using the electronic form found at www.teacheroftheyear.co.nz. No other method of submission will be accepted.

A nomination and/or e-card will be rejected if: (a) the official application form is not fully completed as described below and submitted during the Event Period; or (b) if the Submission does not conform to the requirements listed below.

The Event commences on Monday 4 September 2017 and entries close on Sunday 1 October 2017 at 11:59pm ("Event Period"). Without limitation, Warehouse Stationery or any third party involved in the Event are not responsible for lost, late, ineligible, or incomplete nominations or for nominations that Warehouse Stationery is unable to process due to malfunctions, delays or failures including of a technical nature due to computer or server malfunction. All valid and completed entries received by the entries deadline will be considered.

Warehouse Stationery reserves the right to edit and publish any nomination for post-promotional activities.

WINNER SELECTION PROCESS (JUDGING)

All eligible Submissions for the Event will be collated at Warehouse Stationery Support Office at 26 The Warehouse Way, Northcote, Auckland, 0627. Eligible Submissions will be judged by Warehouse Stationery's selected judges, and the judge's decision is final. No correspondence will be entered into.
Submissions will be judged based on the qualities consistent with the Education Council of NZ. These are WHAKAMANA: empowering all learners to reach their highest potential by providing high-quality teaching and leadership. MANAAKITANGA: creating a welcoming, caring and creative learning environment that treats everyone with respect and dignity. PONO: showing integrity by acting in ways that are fair, honest, ethical and just. WHANAUNGATANGA: engaging in positive and collaborative relationships with our learners, their families and whānau, our colleagues and the wider community.

PRIZES

Prizes will only be awarded to entries (submissions) for the Teacher of the Year 2017 award. E-card submissions are not eligible for prizes.

There will be one overall winner of the Event who will win $2,000 cash, and a $500 Warehouse Stationery Gift Card. There will be a runner up in each category Early Childhood, Primary School/Intermediate, and Secondary School – a total of three (3) runners up, and each runner-up will win $500 cash and a $500 Warehouse Stationery Gift Card.

There will be 20 spot prizes allocated at random to writers of submissions consisting of 20 x $50 Warehouse Stationery Gift Cards.

Prize values are correct at time of publishing. Prizes are not transferrable, exchangeable, or redeemable for cash. Prizes are at Warehouse Stationery's discretion and subject to change without notice (and may be replaced with an alternative prize of the equivalent NZ$ value).

WINNERS' REQUIREMENTS

The School Principals of the Event's overall winner, and each of the three runners up will be notified by phone in order to organise the surprise visit to award the prizes to the winner(s).

The School Principal will be requested to agree to welcome Warehouse Stationery and its designated representatives at an agreed date and time (as arranged by phone) before 5 November 2017 to present the winning teacher with the prize. The overall winner must be happy to receive the prize through a 'surprise' at the school, during class time, when Warehouse Stationery or its representatives will officially hand the prize to the winner.

The winners and their nominations will be posted online at: www.teacheroftheyear.co.nz from early November, or as soon as all winners have been notified.

SUBMISSION GUIDELINES

Any nominator under the age of 16 must have the permission of their parent or legal guardian to make a nomination or submit an e-card for this Event.

Nominees and nominators must agree to the reproduction, in part or full, of the supporting information of the nominator/nomination (including photographic material) in print or electronic media (including social media).

All nominations, including photographs and images become the property of Warehouse Stationery. The collection, use and disclosure of personal information provided in connection with this Event is governed by Warehouse Stationery's privacy policy found at [add website address here].

Nominators will use best endeavors to obtain from the nominee all necessary authorisations, consent, documents and undertakings to meet the Terms & Conditions of entry as required by Warehouse Stationery. Where the nominator elects to share the nomination on social media, the nominator warrants that the nominee has consented to the nomination being shared in that manner.

By entering this Event, nominators (and parent/legal guardian if under the age of 16) agree that the Submission complies with all conditions stated in these rules. Warehouse Stationery will bear no legal liability, expressed or implied, regarding the use of the Submission and shall be held harmless by the nominator in the event it is subsequently discovered that the nominator has not fully complied with any of the rules.

By participating in the Event, the nominator (and parent/legal guardian if under the age of 16) agree to be bound by these Official Rules (the "Rules) and by the interpretation of these Rules by Warehouse Stationery and that the nomination is original and that the nominator has obtained all necessary rights to enter:

i. does not violate any law, statute, ordinance or regulation;
ii. does not contain any reference to or likeness of any identifiable third parties, unless consent has been obtained from all such individuals and parent/legal guardian if under the age of 16;
iii. does not infringe on any rights and/or interests of any third party, or give rise to any claims for payment whatsoever; and,
> iv. will not contain any other content that is or could be considered inappropriate, unsuitable or offensive, all as determined by Warehouse Stationery in their sole discretion.

By entering the Event and submitting the Submission, each entrant: or his/her parent/legal guardian, if applicable, (i) grants to Warehouse Stationery, in perpetuity, a non-exclusive license to publish, display, reproduce, modify, edit or otherwise use the Submission, in whole or in part, for advertising or promoting the Event or for any other reason; (ii) agrees to release and hold harmless Warehouse Stationery and each of their respective agents, employees and assigns against any and all claims based on publicity rights, or any intellectual property related cause of action.

IMPORTANT ADDITIONAL RESTRICTIONS AND INFORMATION

All New Zealand laws and regulations apply. Unless prohibited by law, entry constitutes permission to use nominator's entry, name, hometown, voice, likeness, photograph and any statements regarding the Award Entry for editorial, public relations, promotional and advertising purposes on behalf of Warehouse Stationery in any and all media now known or hereafter devised without compensation, review or approval. By entering the contest, you agree to be bound by these Official Rules. Entrants further agree to be bound by the decisions of Warehouse Stationery, which shall be final and binding in all respects. Warehouse Stationery reserves the right, to disqualify any individual it finds to be tampering with the entry process; to be acting in violation of these Official Rules; or to be acting in an unsportsmanlike or disruptive manner, or with intent to annoy, abuse, threaten or harass any other person.

LIMITATIONS OF LIABILITY

Warehouse Stationery is not responsible for any damages, losses or expenses of any kind that a nominator, the school, or the nominated teacher might incur as a result of his or her participation in the Event or the awarding, receipt or use of the prize. Warehouse Stationery assumes no responsibility for any incorrect or inaccurate information, error, omission, or theft, destruction, unauthorised access to, or alteration of, entries. Warehouse Stationery is not responsible for any typographical or other errors in connection with the Event. , Warehouse Stationery is not liable for any damage to an entrant's or any other person's computer related to or resulting from participating or downloading any material in the Event.

Warehouse Stationery reserves the right to cancel or suspend this Event, or to amend these Rules without prior notice or obligation, in the event of any accident, printing, administrative, or other error or any kind. By entering this Event, each entrant expressly consents to Warehouse Stationery, its agents and/or representatives, storing, sharing and using the personal information submitted with his/her Entry for the purpose of administering the Event or subsequently for promotion of other Warehouse Stationery events or promotions and in accordance with Warehouse Stationery's Privacy Policy (available here), unless the entrant otherwise agrees.